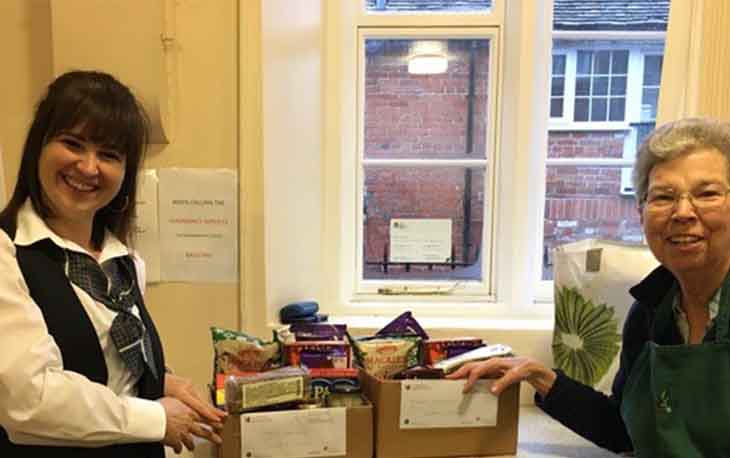 On 22nd November 2019 LC Hill & Son donated two festive food hampers to Warminster & District Food Bank. Funeral Arranger Caroline Joyce and the team wanted to give back to the community and help local families by donating special food items for Christmas.
Caroline said:" Christmas time is very special to every family but to some it is a struggle to afford the Christmas food and the presents for their families
Most of the local people in Mere are helping to collect more food to help this cause, we are happy to help our community any way we can as this will make a huge difference."
Warminster and District Foodbank is a Community Foodbank staffed entirely by Volunteers providing emergency food and support to local individuals and families in crisis.