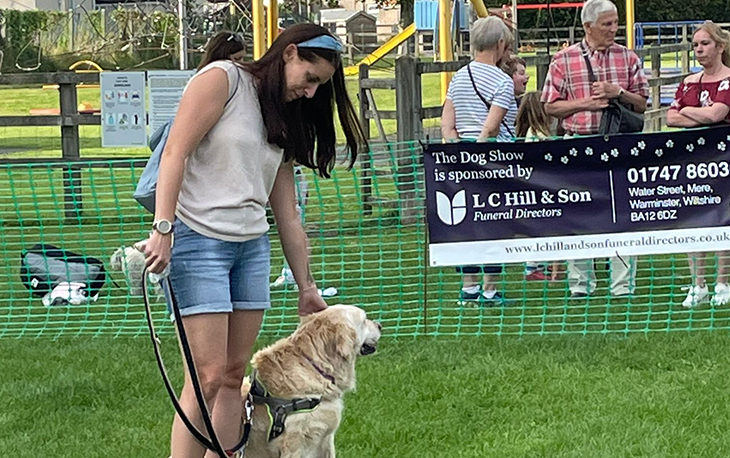 Mere Carnival's Family Fun Day was last weekend on Saturday 18th September 2021. The day consisted of a £500 mega draw, music from local bands, food stalls, a bar, junior rides, fancy dress, and a dog show.
Caroline Joyce a Funeral Arranger/ Administrator at L C Hill & Son arranged the sponsorship with Rose Heesom a committee member at Mere Carnival.
L C Hill & Son provided Mere Carnival with two large banners to appear on the fence near the dog show to advertise their sponsorship.